Our parents remember exactly where they were and what they were doing when they heard that Kennedy was dead.
If Obama gets elected that will be our thing to remember and it will be the change that will alter our world and of which we will speak of in the future.
We believe in Obama because he believes in the people. Contrary to the Republican rhetoric and the fear rhetoric of the Bush administration Obama gives people hope. He has the audacity to believe that we as human beings are greater things than fear, war and financial crisis.
It may be weird for some that we as Danish citizens feel this strongly about another nation's future - but what stands clear in my mind is an article about Bush and Anders Fogh (our prime minister) jogging and joking together.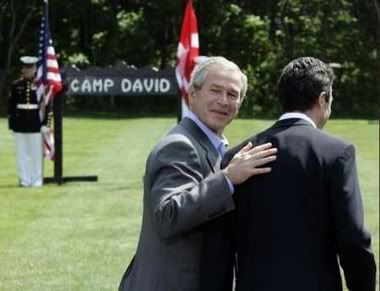 Behind this apparently innocent act of friendship lies a Danish participation in the Iraq war. Most Americans don't even know that we are in this war as well - and this one thing has made me realise how closely politics is related to one another. We are influenced greatly by American politics - and that's why we believe in Obama.

We believe that he can change this influence for the better - we believe that he wont engage the world in illegal wars - and we believe that his warm belief in the people will not only benefit the US - but the whole world.